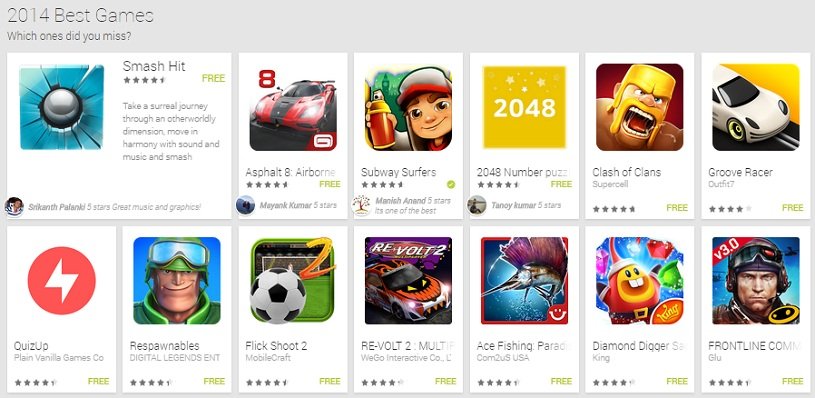 Similar to Google's Best Apps of 2014 list (on the Play Store), the company has pushed another such list exclusively about the Best Games on 2014 of Android. Similar to the previous list, it's comprised of games hand picked by Google staff that are of high standard and a crowd favorite.
Best Games of 2014 include both titles released in 2014 and before. Some of the older titles in the list include Subway Surfer, My Talking Tom, Cut The Rope 2 among others. There are fresh titles from 2014 in the list as well, including Angry Birds Stella, Monument Valley, Candy Crush Soda and 2048 Number Puzzle among others. In all, there are 104 titles, all of which have been popular among Android users.
So, how many of these titles have you played? Check out the entire list at the source link below and let us know.