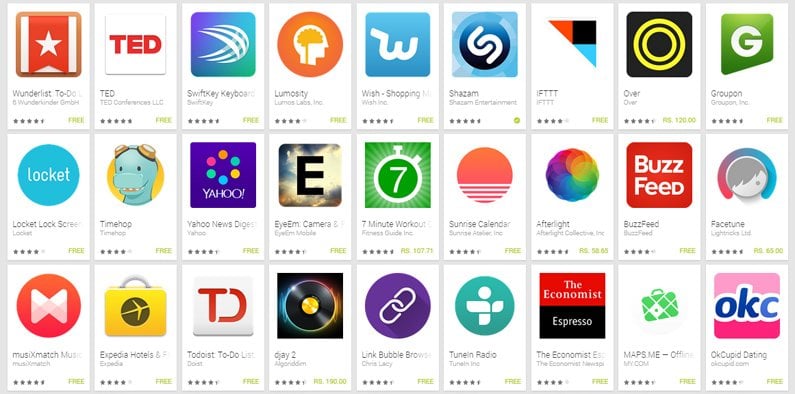 Google has published its list of "Best Apps for 2014". The list of course is made of handpicked quality apps in the Play Store among the several thousand apps that are posted on the Store everyday. The list has a total of 64 apps, seven of which are paid. The list not only includes apps that were released this year, but also some older apps like Shazam and Swift Keyboard. Some new additions this year include the likes of Google Fit and Stive.
While most of the listed apps are free, the paid ones include Amazing World Atlas, Ultimate Guitar Tabs & Chords, Facetune, Afterlight, 7 Minute Workout Challenge, djay 2 and Over. There are no games in the list and similar to last year, Google might release a separate list for it.
According to AppcAnnie data, the total free downloads on the Play Store were 60 percent higher in Q3 compared to Apple App Store. However, Play Store still lags behind the App Store when it comes to revenue.
Are you satisfied with Google's list or do you feel you favorite app has been left out? Sound off in the comments below.