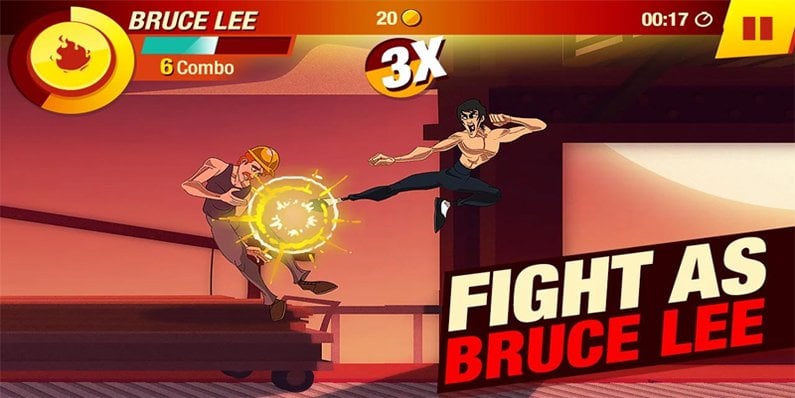 On the special occasion of the 74th birth anniversary of the legendary kung-fu master Bruce Lee, Hibernum Creations has released Bruce Lee: Enter the Game in the Play Store and the App Store.
Features:
You are the Master
Play with the signature style and sounds authentic to the one and only, BRUCE LEE.
Intuitive Gameplay
Use simple swipe mechanics to punch or jump kick your enemies while landing big COMBOS.
40 Action-Packed Levels
Battle the BOSS after grinding your way through hordes of henchmen – while saving your friends and achieving other OBJECTIVES along the way.
Unleash the FURY!
Charge up FURY MODE to deliver a series of attacks with blinding speed and tremendous force!
Need A Boost?
Start the level with a special power-up like NUMBING PAIN to triumph over your opponents.
Gear Up!
Unlock mighty weapons, like the NUNCHAKU, and other special items as you gain experience.
Endurance Mode
Prepare yourself to face endless foes while climbing global LEADERBOARDS for the most K.O.'s.
Bruce Lee: Enter the Game is a 2D arcade fighting game featuring Bruce Lee fighing for justice. The game uses simple swipe mechanics to jump kick or punch and combining them to drop combos on your enemies. The game features 40 levels with BOSS waiting at the end.
Bruce Lee: Enter the Game is officially licensed from the Bruce Lee Estate and is free to download. However, it comes with in-app purchases starting from $1.99 to $100. Find the trailer and the store links below.