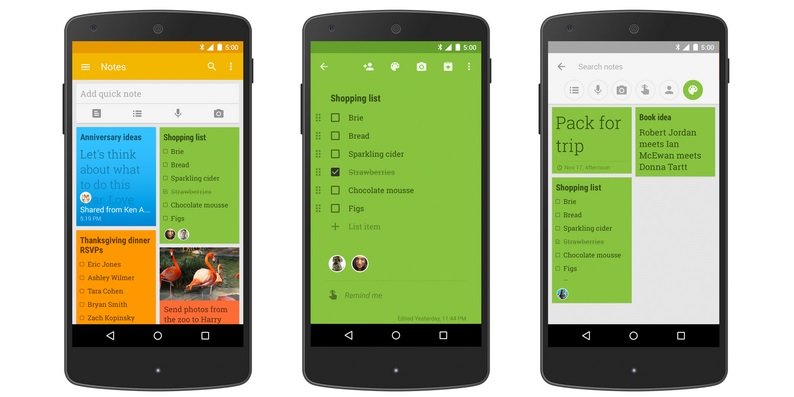 Among the wave of updates for Google apps, Google Keep is the latest one to be rolling. The app has been pushed to version 3.0.0.1 with the latest update and the new version brings Material Design along with a host of other changes.
As expected, the app gets a new look with the update that's more in line with the overall theme of Android Lollipop. Besides the cosmetic changes, the new version of Google Keep allows users to share lists and update them in real time. The app also gets simplified search for notes and you can now group notes by color or other attributes.
For those unaware of Keep, its an app that allows users make notes and attach photos and lists to them and share them with friends and family. Grab the latest version from the Play Store below.