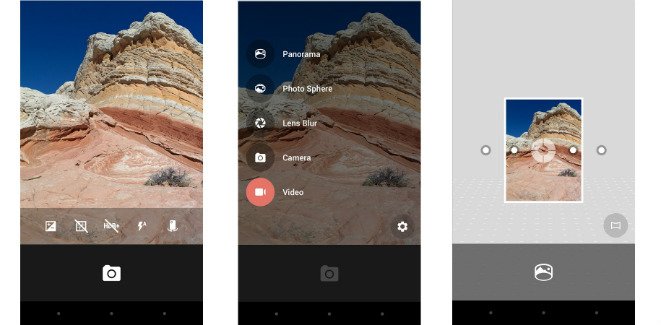 Google has launched a camera app on the Android Play Store dubbed as Android Camera. The app adds a few features on the default camera app found on Android phones. It introduces a new feature called lens blur, that as the name suggests, blurs the objects in the background to give your photos a DSLR like look with shallow depth-of-field. As with the other similar apps from manufacturers being released these days, you can also change the objects in focus after taking the photograph.
The app also improves upon the panorama mode, allowing the camera to capture high resolution panoramas. Then there's Photo Sphere. The feature allows you to click 360 degree photo spheres at up to 50 megapixels. the feature was earlier exclusive to Nexus devices.
The app is available in the Play Store for free and works with devices running Android 4.4 and up for now. Google has promised to add more devices in the future through updates. You can pick the app here.