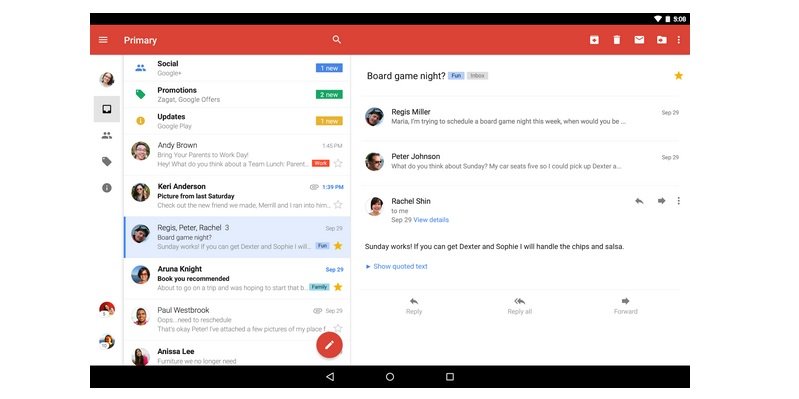 Word was already out that Google was cooking something big with the next update for Gmail and now the day is finally here. Visit Play Store and you'll find Gmail 5.0 neatly sitting there waiting to be downloaded.
As expected, Gmail has been given the Material Design touch by Google so it now fits the overall design language that the company has been trying to push back and forth. It's got new thread interface for your conversations and a new drawer. There's also a reply button at the bottom of every message, something that holds a lot of value. Also, the background image in blank folders that disappeared in the previous updates is back again. But of course, the looks are just the tip of the iceberg and changes go skin deep. The app now gets support for corporate/exchange accounts. That means, you'll be able to access your Outlook, Yahoo and other email accounts, all in one place using POP/IMAP.
The update is sitting in the Play Store, ready to be downloaded on devices running Android 4.1 and above. Let us know what you think of the new update.