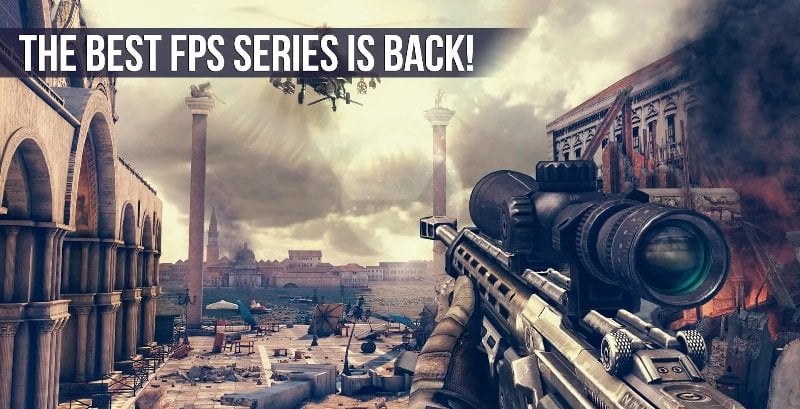 While millions of console and PC gamers wait eagerly for the launch of a new Call of Duty game every year, Gameloft's Modern Combat plays that role on smartphones and tablet. Not disappointing, the developer has released Modern Combat 5, the fifth game in the series that is loosely based on Call of Duty.
Modern Combat 5 is a first person shooter that offers both single player and multiplayer gameplay supporting up to 6v6 players at a time (we're not sure if the feature works cross platform). The game offers four character classes – heavy, recon, assault and sniper. Users can add class-specific skills by earning skill points as the game progresses. the multiplayer has been worked upon considerably to match the console experience by offering suqad chat, leaderboards, and more.
Modern Combat 5 is available on all the three major mobile platforms and Windows 8. It's available for $6.99 on Windows and Windows Phone and is a universal app, meaning you can buy it on one of the platforms and install on the other one for free. On Android, the app again costs $7, however, it's been priced at $9 on the Apple App Store.