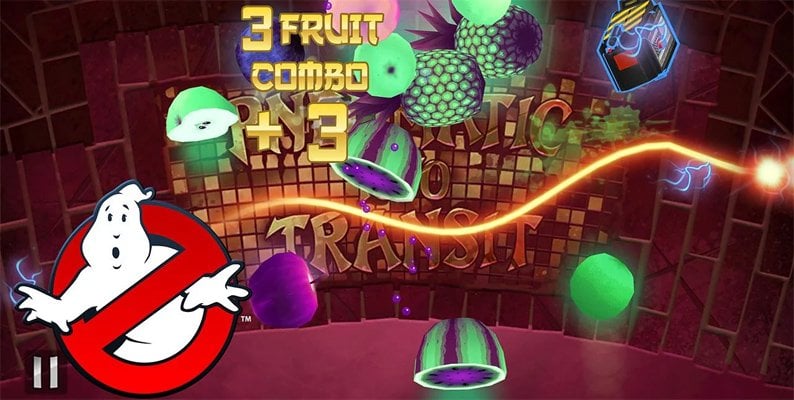 Fruit Ninja and Ghostbusters have come together in a tie up to celebrate the 30th anniversary of the first Ghostbusters movie. The new update for Fruit Ninja celebrates the milestone by featuring content from the franchise (not unlike some of the Angry Birds tie ups we've seen recently).
Not only does Fruit Ninja a new Ghost Busters inspired theme, but it also gets a Proton Pack blade that can be used to slide ghost traps to release spooky clusters of fruit. All in all, it doesn't seem like too shameless a tie up trying to rip off money from customers (ahem, Angry Birds Transformers, ahem) and something that would be appreciated by both the fans of the games and the movie series.
The update is available for download on Android and iOS. Though the game is available on Windows Phone, it hasn't been made part of the celebration. You can grab Fruit Ninja for the other two platforms from the links below. The game costs $0.99, but comes with a free trial as well. The update is of course free for existing users of the game.