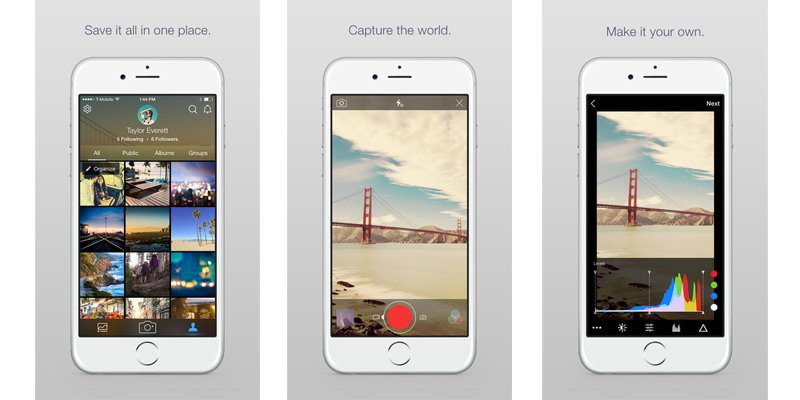 Flickr has launched its app on the App Store designed to be used on the iPad. Although not the quickest to make the tablet optimized version  of their app, they certainly did beat Instagram at it. The app is available globally in 11 languages and has been optimized for the larger high resolution displays on the iPad family.
Flickr for iPad is capable of showing up to 3MP images and supports both landscape and portrait modes. Of course, you can also use the app to capture images from your tablet and apply filters before posting them on the photo sharing network. You also have the option to share these photos on other social network sites like Facebook and Twitter. Flickr has also updated search and the new unified search makes searching for pics easier by no longer requiring tagging or metadata.
Current Flickr app users should see an update waiting for them to be downloaded in the App Store, taking the app to version 3.2.
Flickr for iPad and iPhone – App Store
Changelog for Flickr version 3.2:
– Integration with iOS 8 Share Extension
– Ability to access and edit photo details
– Unified search across your photos, albums, groups and Flickr photos
– Performance and stability improvements
– Bug fixes