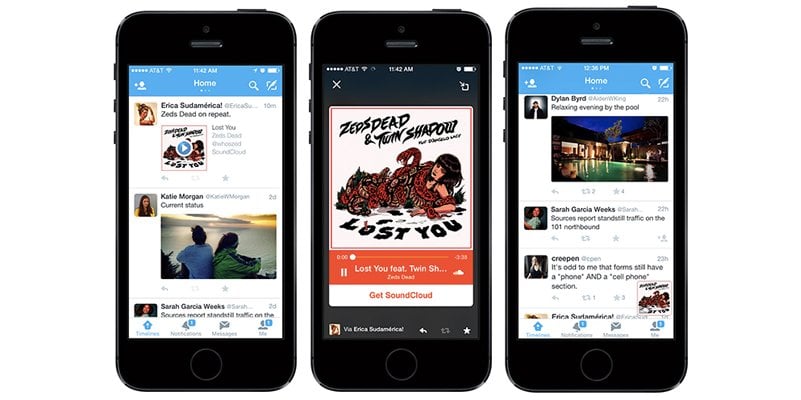 Twitter has added another feature called Audio Cards on its app available on Android and iOS. Audio Cards allow users to discover and listen to audio directly in their timeline. The music will be streamed from from third party partners, the first of which is SoundCloud.
Audio Cards show up as regular Tweets in your feed. SImply tapping on the track starts playing it with album art and playback controls. The app allows you to dock an Audio Card and continue browsing in the app. The app doesn't require to be updated and users should start seeing them in their news feed already.
There are a good number of artists who're already onboard the new service. You can get the entire list at the source link below.
[Source]