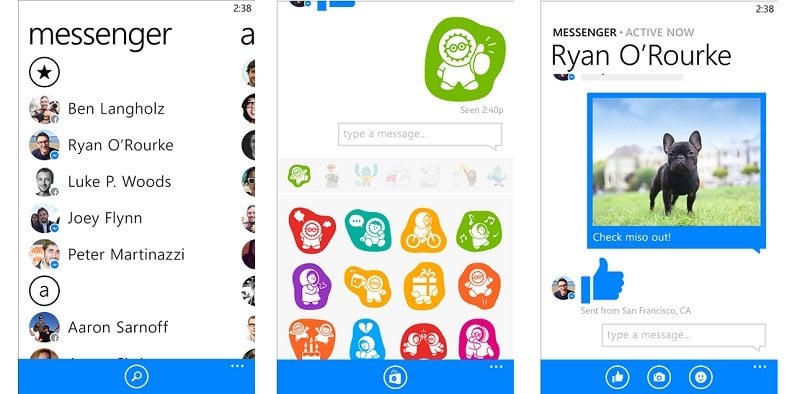 In order to give a further push to its messaging service, Facebook is making use of Messenger mandatory on smartphones and tablets for users to send and receive message. The process had already started a few weeks back in parts of Europe and seeing it as a success, the company has decided to roll it out worldwide.
"In the next few days, we're continuing to notify more people that if they want to send and receive Facebook messages, they'll need to download the Messenger app. As we've said, our goal is to focus development efforts on making Messenger the best mobile messaging experience possible and avoid the confusion of having separate Facebook mobile messaging experiences. Messenger is used by more than 200 million people every month, and we'll keep working to make it an even more engaging way to connect with people."
With this, users will be forced to download Facebook Messenger on Android, iOS and Windows Phone. Facebook says the move will help it manage the two separate apps better, but of course, we understand that's not the only reason. Recent reports claim that the company is aggressively looking to monetize its Messenger app and with so many people using Facebook, people will have no choice but to download the standalone Messenger app.
How the move goes down with the public remains to be seen. Not all of Facebook's past endeavors have been a success.
[via]