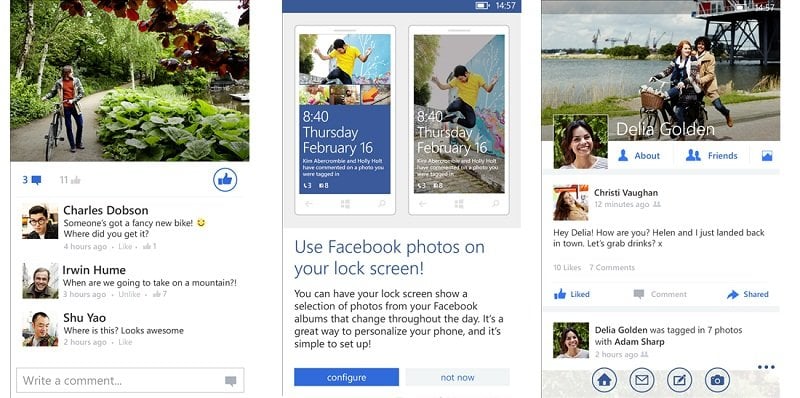 Microsoft has yet again updated the Facebook Beta app on Windows Phone, adding some new features that are worth looking forward to. Here's the quick changelog for version 8.3.0.3:
•Messenger support
•Post detail page
The app is now linked to the standalone Facebook Messenger app. A quick tap on the icon on the top right opens up Facebook Messenger. Facebook is known to have removed Messenger from its Android and iOS apps earlier too. the Messenger icon also reveals any unread messages. Removal of Messenger from the app should help avoid dual notifications on users' phones.
Post detail allows users to click on any post that will load up and take the entire screen, showing any comments.
Head on to the Windows Phone Store to grab the latest version of Facebook Beta.