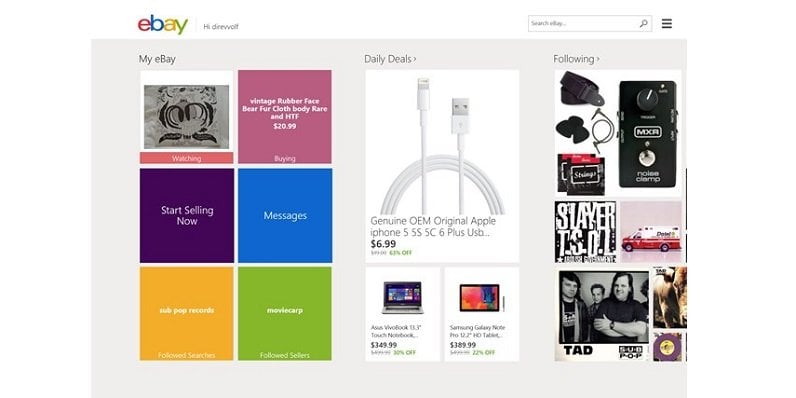 While the eBay app for Windows Phone hasn't been updated in months, eBay does't ignore everything Microsoft. The company has pushed an update for its app in the Windows Store. The update takes eBay to version 1.6 on Windows and brings several changes.
Changelog:
* New and improved search with faster results.
* More search refinements and a new search carousel.
* Category browsing.
* New personalized feed of followed interests and sellers to explore.
* View a user's ratings and recent Feedback.
* Find your own user profile and Feedback via Settings.
* Image zoom and new image gallery.
* View bidding history.
* Sellers in Germany may now list their items for sale via the app!
* Support for the eBay Global Shipping Program.
* Other fixes and updates.
As the changelog mentions, the app now offers personalized feed and homescreen based  on your preferences, search improvements, image zoom and gallery, ability to view bidding history and more.
Grab the app for free from the link below.