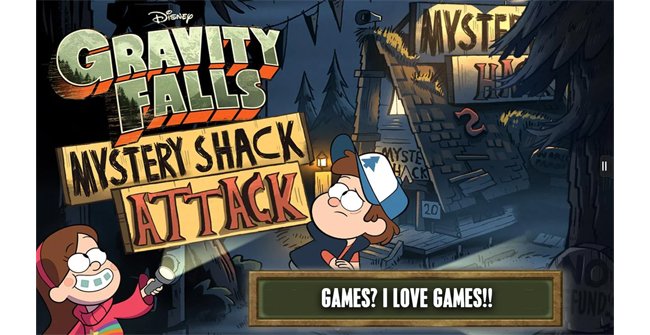 Disney has launched Mystery Shack Attack for Android. The tower defense game is set in Gravity Falls, a Disney original series and requires players to defend these locations from supernatural creatures by building traps, defenses, and weapons, not unlike Plants vs. Zombies. Here's how the description reads:
"Help Dipper and Mabel defend against creatures from all sides in this wild and funny strategy game that features five Gravity Falls locations with over 40 waves of excitement.
Li'l Gideon has reassembled the shards of the Amulet of the Doomed and summoned supernatural creature baddies to do his bidding! This time, he's called upon creature minions from the Great Beyond to descend on the Mystery Shack and other locations around town in an all out assault meant to scare Dipper, Mabel and Grunkle Stan clear out of Gravity Falls, once and for all. The Pines' only defense against the advancing creatures? Whatever they can find inside the Mystery Shack! By surrounding the Shack and other locations around town with all manner of cleverly weaponized oddities and curiosities, you can help the Pines stop the onslaught of creatures and save Gravity Falls."
You can grab Mystery Shack Attack for $2.99 from the Play Store here. The app has also been available on iOS for a while now.