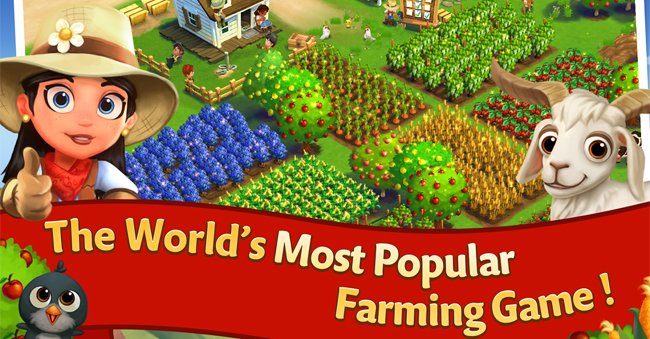 It's time to recall that gardener in you, since Zynga has launched Farmville 2 out on mobile devices already. Sequel to extremely popular Farmville, the game will be hoping to keep users occupied in the same way the first one did so easily. The game has been available on Facebook since 2012. However, the mobile version isn't a simple port of the web version, but has been designed with touch input first in mind. The core gameplay has also been slightly modified to better suit the needs of mobile players. The gameplay has also sped up, since mobile users aren't likely to wait as long as their desktop counterparts for their crops to mature, or their cows to milk.
Farmville 2 puts you in the boots of a farmer with one goal in mind – to build the ultimate farm. Users can grow a variety of crops, water them, raise cattle and livestock and do all the other stuff that goes around on a farm. Users can connect their mobile farm to their web farm and swap items between them too. Also, instead of taking help from Facebook friends (which resulted in a lot of annoying notifications for others) on the web version, players can instead join guilds and use the help of their friendly neighbors. A new anonymous mode also allows player to progress through the game without taking help from neighbors or friends. What's more, the game can be played offline.
Farmville 2 is free on both the platforms and comes with in-app purchases that aren't necessary, unless you want to really speed up things.