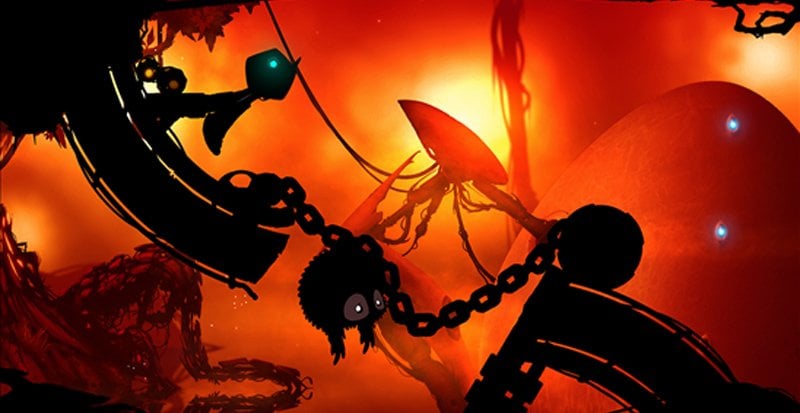 BADLAND is a beautiful game  that has won several awards including Apple Design award for 2013 and has crossed over 15 million downloads on iOS, BlackBerry and Android. The beautiful side scrolling action adventure platformer has now hit the Windows Phone Store.
The game takes place in a forest setting full of fauna and native inhabitants. It does remind somewhat of Limbo and features both single player campaign and multiplayer. Here's what the game offers:
– Single-player campaign with 80 truly unique levels
* Additional level pack with 10 extra challenging levels available as a try-before-buy In-App Purchase
– Multiplayer mode for up to four players playing with the same device in 23 levels and more coming in updates
– Co-operative mode for up to four players
* Survive the modified single player campaign together with your friends
– Intuitive one-touch controls combined with innovative level design
– Highly immersive audio-visual gaming experience
– More levels and content coming in updates
What's more, the developers have promised new levels and content in future updates. It costs $3.99 on the Windows Phone Store and weighs 87MB. The app is free on Android though, but that's due to the large market share of the OS. Worse, even after paying $4, you have in-app purchases to buy additional content. However, the good news is that users with just 512MB RAM will be able to run the game just fine. You can pick BADLAND for Windows Phone here. There's a free trial available too, in case you wish to try it out before spending any money.