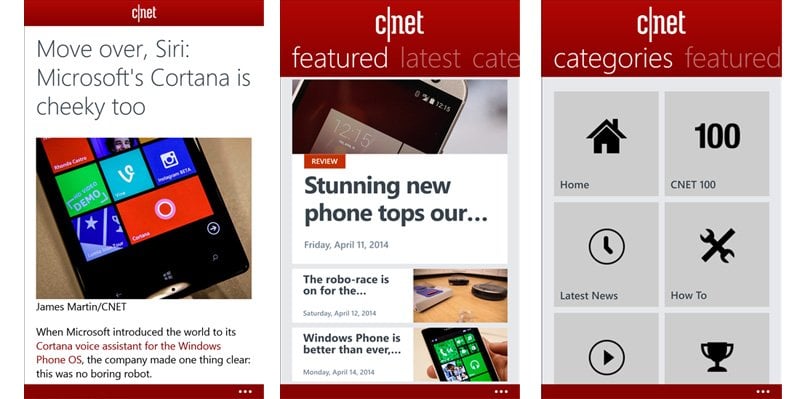 While CNET might not generally be generous while reviewing Windows Phone handsets, they haven't completely ignored the platform. In fact, it's contributing towards fixing one of the biggest gripes with Windows Phone (the lack of apps). Parent company CBS Interactive has released an official app of the tech news website in Windows Phone Store. The app allows you to easily go through the website's content on your Windows Phone handset. Here's the description:
"CNET is a collective of the tech-savvy and tech-obsessed. Anchored by the world's largest volume of high-quality unbiased product reviews, CNET is the go-to source for news and recommendations about the latest tech and consumer electronics.
This award-winning resource is available anywhere with the CNET App for Windows Phone devices, 100% free and always here to provide information, tools, and advice to help you decide what to buy and how to get the most out of your tech."
You can pick the app for free on the Windows Phone Store here.