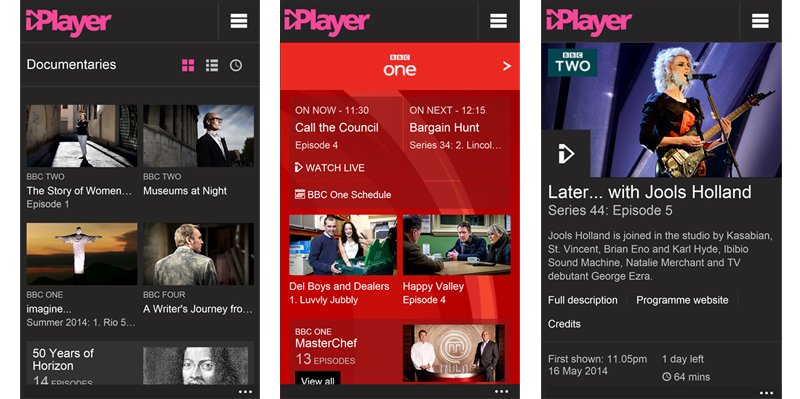 BBC's iPlayer has received a rather big update on Windows Phone, adding many new features. The update makes several much welcomed design changes to the app. Here's the full changelog:
Adaptive bitrate support, so those of you with poorer internet connections will still be able to watch content while those with faster connections will get the best playback quality available.
Support for subtitles.
Live TV streaming ,
Improved stability
Improved device compatibility
The update makes the app look more consistent with Windows Phone UI rather than an Android port. Also, iPlayer has lost Radio support post the update, something that was present earlier. Although the developer team has promised that it is working on a separate app for radio that optimizes listening experiences. Not only that, but the app could also get programs download and offline playing support in the future, if Windows Phone share rises enough to make it a sound investment,
You can catch the iPlayer app on Windows Phone here (region restricted).