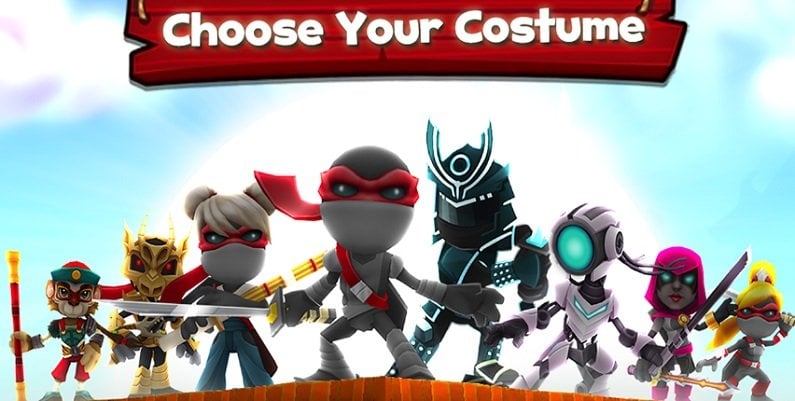 NinJump developer Backflip Studios has released another game in the series called NinJump Dash. NinJump Dash comes in the series after multiple successful releases from the studio, including NinJump Deluxe, NinJump Rooftops, and NinJump Smash.
Features:
• Race real people
• Compete in real-time
• See Facebook friends
• Grab awesome powerups
• Jump, then double jump!
• Customize your costume
• Taunt other players
• Join a league
• Climb the leaderboards
NinJump Dash is more or less a multiplayer racer version of NinJump Rooftops. The game features familiar characters from NinJump and has you running across rooftops and collecting power-ups against three other players. You can use all sorts of tricks to stay ahead of your opponents including shooting rockets, portals & throwing stars at players ahead of you and dropping punches on people behind you. You can also suit up your ninja in 30 different combinations.
NinJump Dash is free to download and can be picked from the store links below. Also check out the trailer video below.
NinJump Dash – Apple App Store