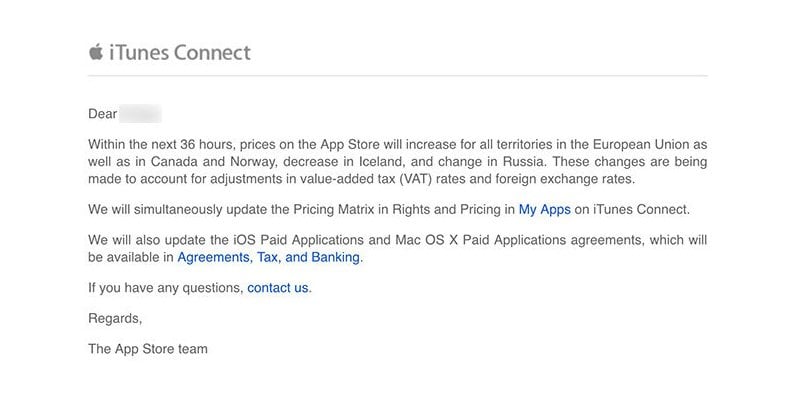 Apple has increased the minimum price of apps in the App Store in Europe, Norway and Canada. The move comes after Apple is making the adjustments to account for localized value-added tax (VAT) changes and foreign exchange rates. The move will also see apps going cheaper in Iceland and a change in Russia (not specified).
The changes are already live with the lowest price of the cheapest premium apps in the UK up 10 pence from £0.69 to £0.79. In EU, the base price for apps is now €0.99, while in Canada they start at $1.19 instead of $0.99. The prices haven't been updated in Russia, but seeing that Apple increased the price of its hardware in the country after the steep decline in Rubble, we might see a similar rise in the prices of apps in the App Store.
The move can also be seen as Apple's attempt to buffer against a weakening Euro. The move comes after Microsoft made a similar move in the Windows Phone Store for European consumers, using individual country VAT rates instead of a standard 15% over the entire EU region.
[Source]