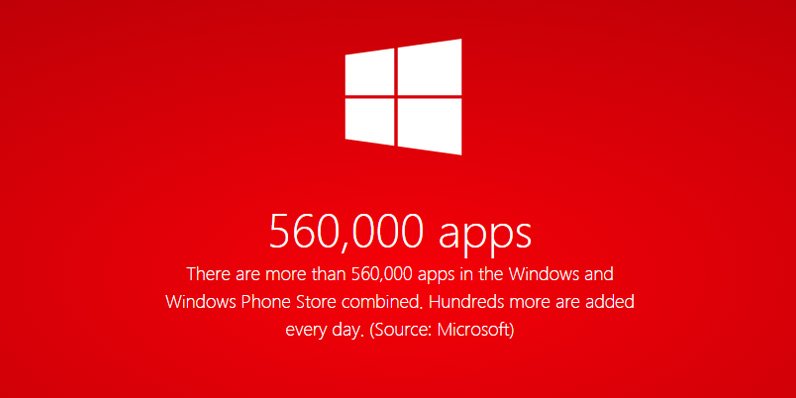 Good news Microsoft fans! The Windows Store and Windows Phone Store together have over 560,000 apps. The news was broken by Microsoft itself, so the number stands to be pretty accurate. By the end of September, the two stores together had 527,000 apps. Back then, 340,000 of these apps came from the Windows Phone Store, while the Windows Store accounted for close to 187,000 apps.
Although encouraging, we can't help but notice that only 33,000 apps were added on both the stores in the last two months. Microsoft plans to unify both the stores with Windows 10 and perhaps that will improve the situation for both mobile and large screen users. Not to forget, some high profile additions were made to the Windows Phone Store in December and January, including Candy Crush Saga, WatchESPN, VLC, and more.
Although with close to 1.4 million apps on the Play Store and Apple App Store each, Microsoft still has a lot of catching up to do.
[Source]