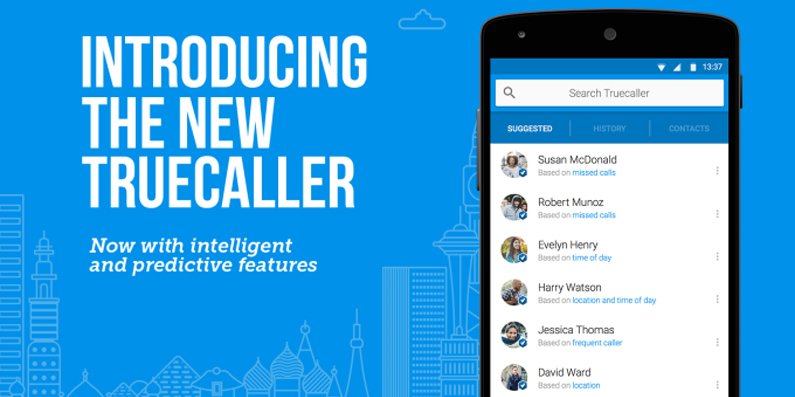 Truecaller has announced that its total userbase across all platforms has collectively crosses the 100 million mark. Reportedly, the app doubled the daily new users in less than 3 months. Almost half of those users are from India, with 600,000 new additions from the country adding to the total number of 45 million.
Along with breaking this news, Truecaller has also updated its Android app to version 5.0. The udpate brings a refreshed design to the app along with the new 'suggested contacts' feature. The app can now help you figure out whom to call based on your call history, time and location. Say, you call your spouse everyday at 3:00 from your office, Truecaller will offer suggestion for the contact around that time and location. It will learn on your dialing behavior so you won't have to scroll through unnecessary lists. The update also brings integrated phonebook that not only displays your contacts' numbers, but also link to their social accounts, email address etc.
Lastly, users will now be able to look up for contacts in Truecallers repository. The features have been currently rolled out on the Android version and should be brought to iOS and Windows Phone early next year.
In case you haven't downloaded the app already, you can get Truecaller from Android here.