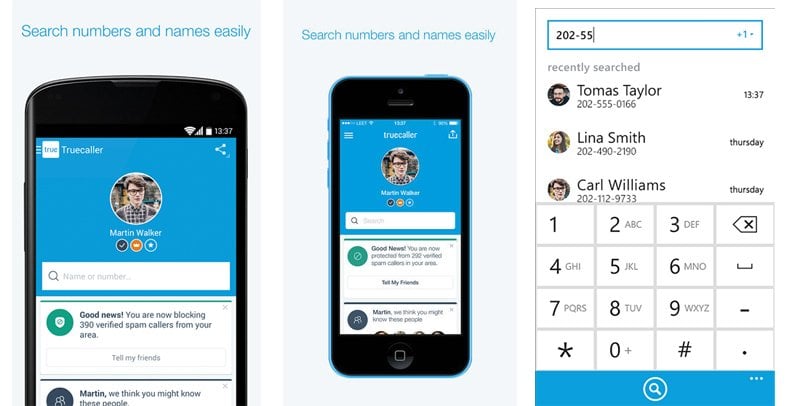 Truecaller is an extremely useful app that helps identify unknown numbers on smartphones, as well as block calls and SMS from these numbers. The app has picked updates on iOS, Android and Windows Phone recently.
The iOS update takes the version number to 4.14. According to the changelog, there's nothing new except a couple of bug fixes. On Android, the update takes the app to version 4.13. The update reduced the space occupied by the app and improves performance. It also adds support for two new languages, Finnish and Sinhalese.
Lastly, the Windows Phone version, which is the lowest rated among the three and lacks the functionality that the other two versions offer due to lack of CallerID support on the OS has also been updated. The latest update takes the app to version 4.0.7 and like the iOS version, just adds bug fixes.
You can pick the apps in the respective app stores at the links below.