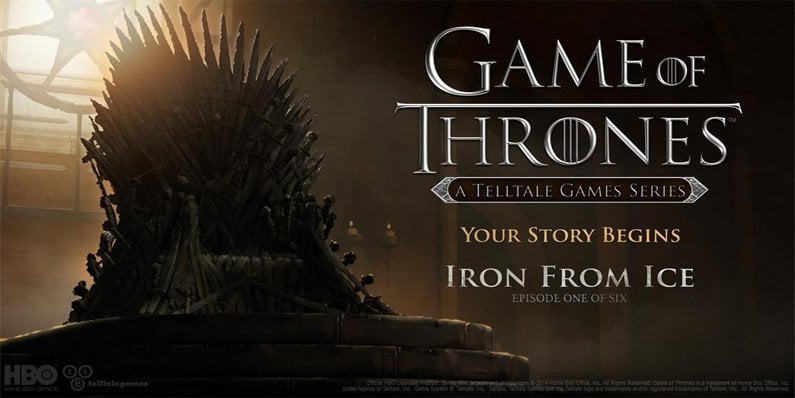 The day is finally here, when many fans of R.R. Martin's work will be able to feel what it is like to be a civilian in Westeros. As promised, Telltale has released Game of Thrones on the Apple App Store. Game of Thrones is a six part episodic game series set in the world of HBO's TV show of the same name (which is of course based on the books). Only the first episode called Ice from Fire is currently available to play and further episodes will be added in the future.
Game of Thrones follows the story of House Forrester, a family loyal to the Starks of Winterfell. Caught up in the events surrounding the War of the Five Kings, they fight to survive in the war ravaged lands.
Game of thrones is compatible on iPhone 5 and above, as well as on iPad 3 and above. It comes from the same developers who've made critically acclaimed games like The Wolf Among Us and The Walking Dead. The early reviews are already out and throw heaps of praises at Telltale's work. Grab it from the App Store for $4.99. The purchase offers only the first episode and subsequent episodes can be bought for $4.99 each.