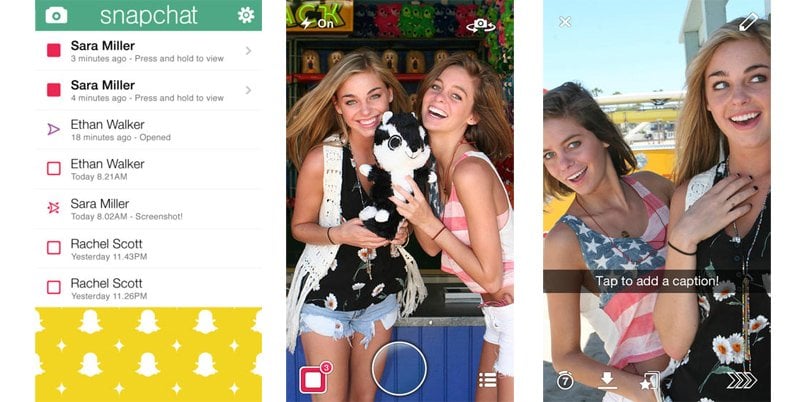 Snapchat has been an interesting story so far. The developers have been brave enough to decline a $4 billion offer from Google and another $3 billion offer from Facebook. And post that, the app was in controversies, when 4.6 million usernames and phone numbers of its customers got leaked, while another security breach in February opened up the users' iPhone to denial-of-service attacks.
Nonetheless, the app is getting an update on iOS later today and it's a big one. The update will add two new features to the app- Chat and Here. Just like the photos that can be made to disappear, the text messages in the conversations will disappear upon leaving the window. You can always take a screenshot of the conversation, in case you wish to hold on to something. The other feature called Here, will start a video call between the two users when both of them press the blue photo button in a chat.
The update should hit the iOS version of the app any minute now. Snapchat is available for free on the App Store here. You can check the video below to get a better understanding of the two new features.