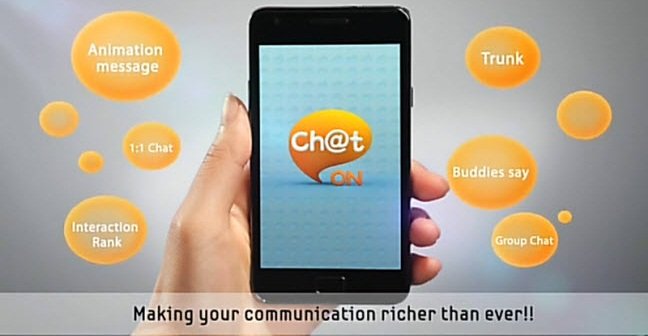 Samsung ChatOn is a cross platform messaging service that isn't half as popular as Samsung smartphones. Still, Samsung is trying every possible trick in its book to get users to actually use the app rather than just keep it on their phones. The latest update to the app allows users to recall those sent messages which you knew you were going to regret sending the moment they were gone from your phone. Users can recall messages sent to friends in a 1:1 chatroom even if the other person has already read them. The sender just needs to tap and hold the message bubble and select 'Recall' to make the message disappear.
The update also adds the ability to share real-time location with friends for a limited period of time through integration with the Glympse application. That's not all though, since users will now be able to share files up to 1GB in size. Also, a group can now hold up to 1,001 persons instead of the earlier limit of 200. The update also adds advanced translation features with the addition of Arabic, Turkish, Farsi and Hindi, thus taking the total number of supported languages to 14.
Samsung ChatOn is available on Android, iOS, BlackBerry, Windows Phone, as well as other feature phones and PC.
[Source]