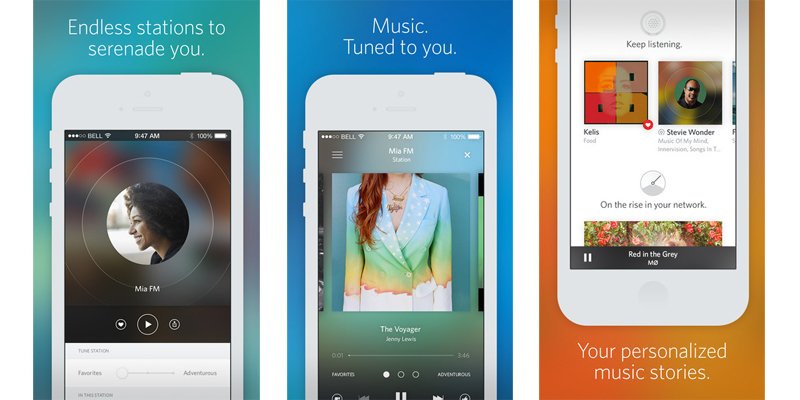 Rdio has been updated on iOS and the updates utilizes the new features introduced in iOS8. The app now supports high quality streamed audio. You can choose bitrate from 64kbps, all the way up to 320kbps for your streamed music both over WiFi and cellular network. Although, you might wanna keep a check on all that high quality streaming if you're on mobile data. The premium quality music will set users back by $9.99 a month.
That's not all, since the app also gets CarPlay support allowing you to control playback and navigate playlists and favorites from the car's built in display in supported vehicles. The app also makes use of the larger displays on the iPhone 6 and 6 Plus, downloading high resolution images and album artwork.
Then, Rdio now supports Interactive Notifications, supporting play music and following people directly from a push notification. Besides these updates, there are several under the hood changes and bug fixes as well.
Grab Rdio from the Apple App Store here.
Version 3.0.4 changelog:
New and updated for iOS 8:
– Interactive Notifications. Play music and follow people directly from an Rdio push notification.
– CarPlay Support. Control Rdio playback and navigate your favorites and playlists from the built-in display in CarPlay-enabled cars.
– Optimized Visuals. Support for iPhone 6 and iPhone 6 Plus with high-resolution images and album artwork.
Other updates:
– Higher Sound Quality. Adjust the sound quality of streaming music and downloads from data-efficient 64 kbps all the way up to pristine-quality 320 kbps.
– Various UI improvements and minor bug fixes.