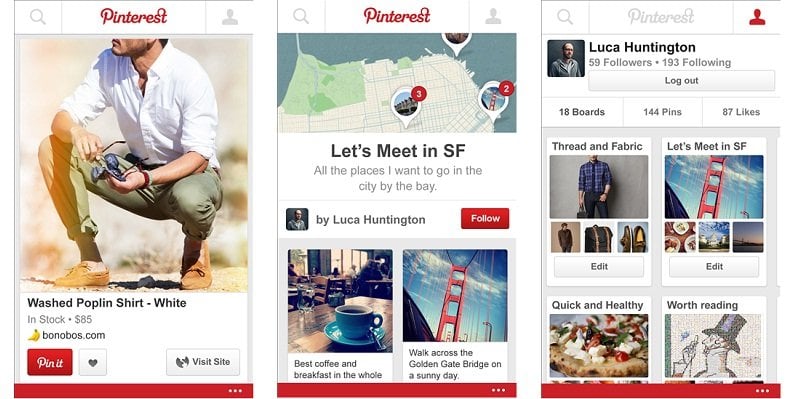 Pinterest has added a new interesting feature to its app. Until now, users could only send "Pins" to their friends with no way to reply back to those pins. However, that changes now with the web version along with Android and iOS apps of the service allowing users to send messages to each other. These aren't the usual messages that you'd send on WhatsApp or Messenger though.
Similar to chat heads on Messenger, these messages pop up as bubbles with your friends' profile pics. To start a conversation with someone, users will have to send them a Pin. The other user can then comment on that Pin or respond with a Pin of his own. Pinterest claims its all about shared interest or taste and the new features keeps those interests within the conversation. Users can group chat with as many as 10 friends at a time.
Conversations seems like an extension to the Send a Pin feature that was introduced last year and seems to be doing well with 2 million PIns being sent each day.