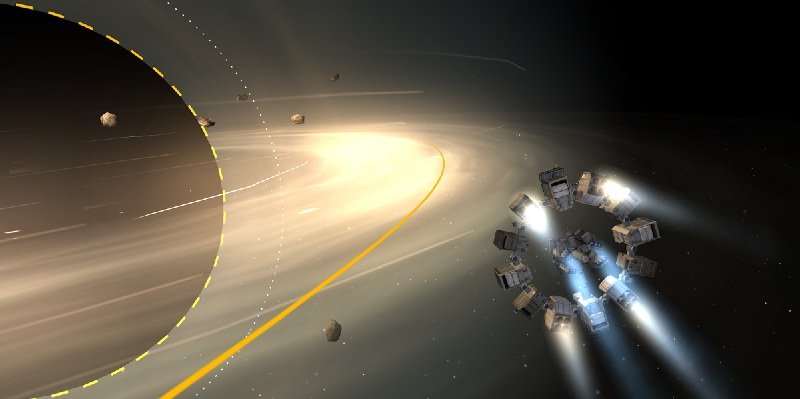 Seeing what Chistopher Nolan has offered us in the past ( Dark Knight trilogy and Inception), expectations from his upcoming movie Interstellar are making new peaks. Riding on all that hype, Paramount has released an official game based on the movie of the same name. The mobile game tie-in is available in the Play Store for free and surprisingly, does not contain any in-app purchases either. iOS users shouldn't be disappointed since the game will be making its way to the App Store next week.
Features:
• Play on Phone or Tablet
• Create your own solar system and share it with friends
• Customize planets, stars and asteroids
• Pilot the Endurance through friend's and other fan's solar systems
• Upgrade your ship to increase durability and range
• Earn mission patches for completing objectives
• Based on newtonian physics with simulated gravitational fields endorsed by the movie's science advisor Kip Thorne
• Slingshot between planets and return research data to Earth
• Navigate past massive black holes
As a player, you're supposed to guide your space ship through the vastness of space, making your way through solar systems, planets and stars. It is actually much more fun than it sounds and once you have your vehicle launched, you can only use gravity and small thrusters to maneuver your way around.
You can get the game on the Play Store here.