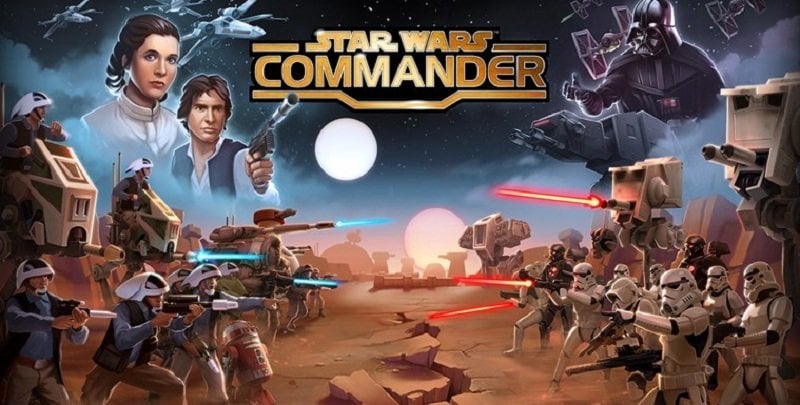 Disney has launched another of its games on the Windows Store and Windows Phone Store, namely Star Wars: Commander. The game was recently launched on iOS and features gameplay similar to Clash of Clans, where you're supposed to raise armies and march them into wars. You can side with either the Rebellion or the wicked empire.
Features:
• Choose your side: Will you command AT-ATs and TIE Fighters as the Empire? Or call on iconic heroes like Han Solo and Princess Leia as the Rebellion?
• Build and defend your base: Train unique troops specific to each faction, and fortify your base with deflector shields, turrets, heavy artillery, and other defenses!
• Lead epic battles: Strategically deploy powerful armies, units, and vehicles against enemies and players around the galaxy!
• Form the ultimate Squad: Build strong alliances with friends and other players!
• Travel to multiple planets and complete special missions: Play an all-new story as a valiant leader on the front lines of the Galactic Civil War.
• Upgrade your strike team and its defenses: Strengthen your forces with multiple levels of upgrades for each unit!
• Download now and play in your choice of English, Chinese, French, German, Italian, Japanese, Korean, Portuguese, and Spanish!
The game is free to download, but comes with in-app purchases. Also, it doesn't work on devices with just 512MB RAM. That might be sorted out in the future updates however.
Star Wars: Commander – Windows Phone Store