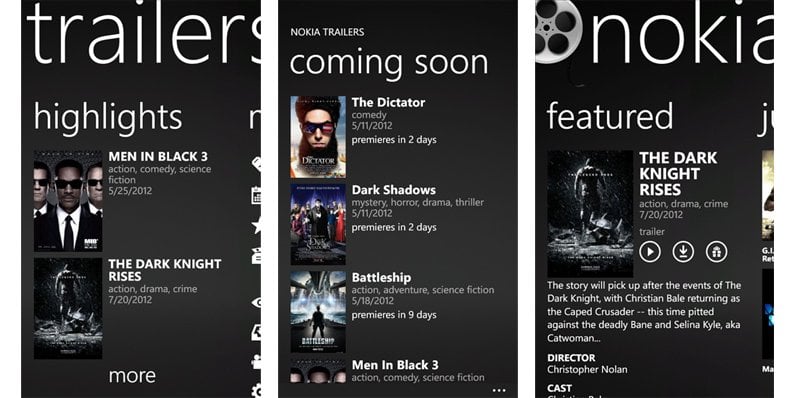 While Microsoft's acquisition of Nokia hasn't really had an impact on the number of devices coming out with Windows Phone, the software side hasn't been so fortunate. After discontinuing the MixRadio service in countries like India, Microsoft has now announced that it will be pulling the plug on Nokia Trailers on December 31st.
While most of the Nokia apps have been rebranded, Nokia Trailers will be instead be going in the coffin. The app which allowed users to view and download trailers for upcoming movies was released by Nokia back in June 2012. It also allowed users to locate nearest movie theaters, as well as receive notifications when new trailers were out. However, the app did not receive any update post January 2013.
While almost all the trailers these days can be found on YouTube, using Nokia Trailers was always a pleasant experience. Do our readers think Microsoft could have done otherwise?