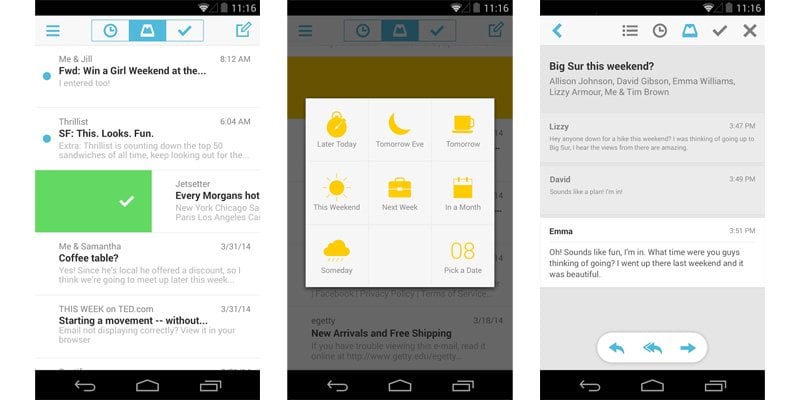 Dropbox's email management app Mailbox has received an update on Android taking it to version 1.0.1. The update brings notification actions to the app, allowing users to reply directly to mails from the notification center. Users can also hit Snooze or Archive from the same location. This makes email management even better on the already convenient and time saving app. The update also adds UI refinements and bug fixes.
For those f you who are unaware, Mailbox first came on iOS and became an instant hit due to its simplicity. The app allows people to better manage their emails on the phone, by quickly pushing them to archive or trash using simple swipes. The app also shows emails in chat like conversations making them easier to read.The app also learns from your actions and automatically categorizes future emails from similar recipients. The app currently only supports iCloud and Gmail accounts, but developers have promised support for more email clients in the future.
Last week the app also received an update on iOS that brought auto swipe and other bug fixes and general improvements.
It's free and can be grabbed on the Play Store here.