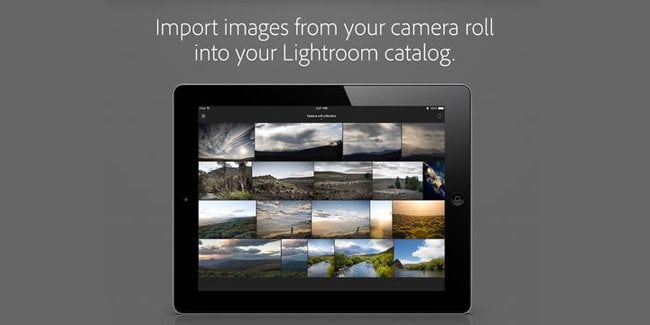 Adobe's popular photo editing solution Lightroom has been launched for iPad on the Apple App Store. It's not a full port of the PC version, meaning not all features of the PC version of the app are available. However, the important ones are included with touch optimizations. The app allows to edit files that are available on the cloud or locally on the tablet. The changes are then synced across all device, meaning you can resume on your PC/Mac from where you left on the iPad and vice verse. Lightroom for iPad allows you to:
Edit and organize images anywhere, anytime on your iPad*
Enhance everything from smartphone photos to raw images from DLSRs using powerful and familiar tools
Automatically sync all of your mobile edits with Lightroom 5 on your desktop
Easily share your photos
Lightroom is available for free and comes with a 30 day free trial after which you'll need an Adobe Photoshop Photography Program subscription, costing $9.99/month and which also includes Lightroom 5, Photoshop CC, and Behance Prosuite. Adobe has also promised an iPhone and Android version in the future.
You can grab the app for iPad 2 and later in the App Store here.