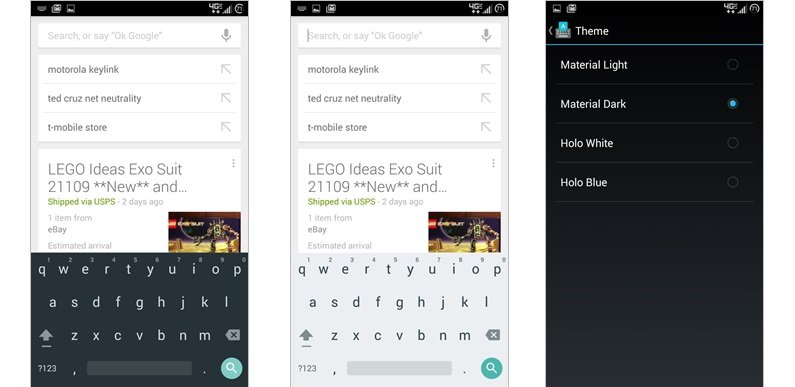 Google has pushed an update for its search and keyboard apps on Android. The common change among both the apps is of course the infusion of Material Design, including new animations and colors.
Moving past the cosmetic changes, Google Search app gets a couple of new features. Search app can now dig into your Gmail account and unearth earlier plans that you might have forgotten about. These will then be reminded to you using intuitive new Google Now cards. you will also be able to use the 'OK Google' commands within apps to search for content. Apps that are presently supported include Tumblr, YouTube, TripAdvisor, and TuneIn. That's now all, since users will also be able to use the "OK Google" command when the screen is off and their device is unplugged on Nexus 6, Nexus 9 and Galaxy Note 4. Oh, you will now be able to flip a coin (virtual) by simply saying, "OK Google, flip a coin." 
As for the keyboard app, most of the changes are around its looks. It sports two themes, Material Light or Material Dark. You can go to the keyboard settings and pick either one of them.