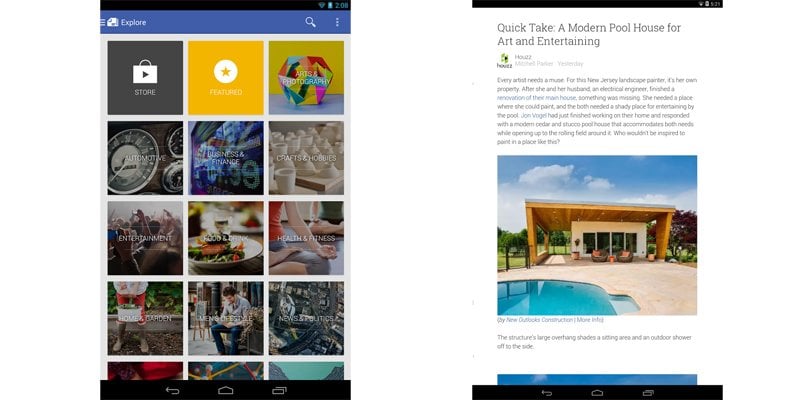 In case you haven't head about Google Newsstand, it's a section in the Play Store that serves subscriptions to magazines, web feeds and server-generated topical feeds. The service was available only in Australia, Canada, France, Germany, Italy, United Kingdom and United States until now. However, today it has been rolled out in new regions, namely India, Netherlands, Russia, and Spain.
Until now, people in these countries could only access the free content through the Play Newsstand app, but now they can purchase premium content in the Play Store section too.
Users in these countries should see the new section highlighted in the Play Store.
[via]