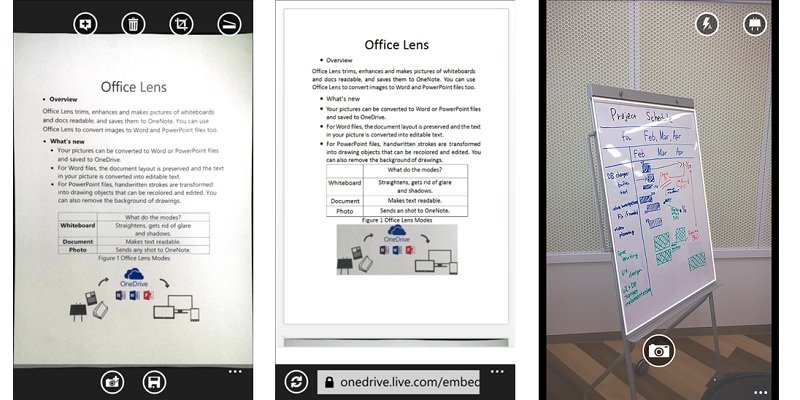 Microsoft has pushed an update for Office Lens on Windows Phone. The update adds couple of features including the ability to save photos picked by your phones camera as Word and PowerPoint files. Earlier, Office Lens allowed to save pictures only to OneNote. Not only does it save files to Word and PowerPoint, but does a few important tweaks to. Yo'll find more details about it in the changelog for version 1.1.3306.0 below:
Your pictures can be converted to Word or PowerPoint files and saved to OneDrive.
For Word files, the document layout is preserved and the text in your picture is converted into editable text.
For PowerPoint files, handwritten strokes are transformed into drawing objects that can be recolored and edited. You can also remove the background of drawings.
Bug fixes: Now Office Lens is more stable
Grab Office Lens on the Windows Phone Store for free.