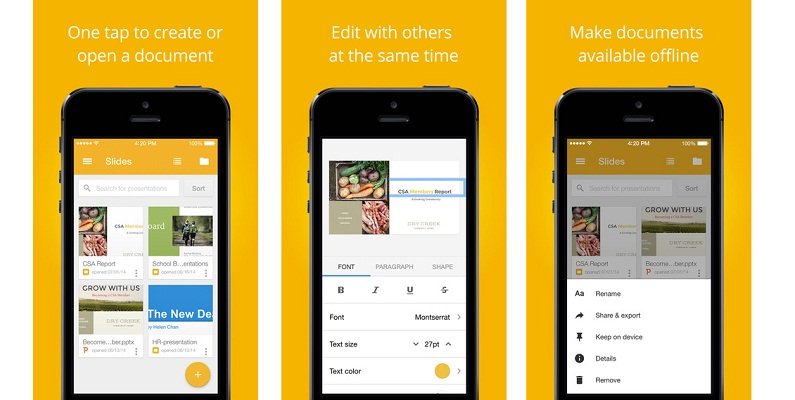 Google has launched its Slides app on the iOS App Store making it sit along with the already available Docs and Sheets apps. As the name suggests, Slides allows users to create or edit presentations on their iPhone or iPad. The app is synced across devices and any changes you make on one device gets reflected on your Android device and PC. The app also supports offline editing. The work done offline will get saved on the cloud once you're connected to the internet. The appoffers the following features:
Create new presentations or edit any that were created on the web or on another device
Share presentations and work together with others in the same presentation at the same time
Open, edit, and save Microsoft PowerPoint files
Get stuff done anytime — even without an internet connection
Add and rearrange slides, format text and shapes, and more
Present right from your device
Never worry about losing your work — everything is automatically saved as you type
Besides, Google has also updated the Docs and Sheets apps on the App Store. Both these apps now allow to open Microsoft Office files, something that could make Office on iPad reluctant for many.