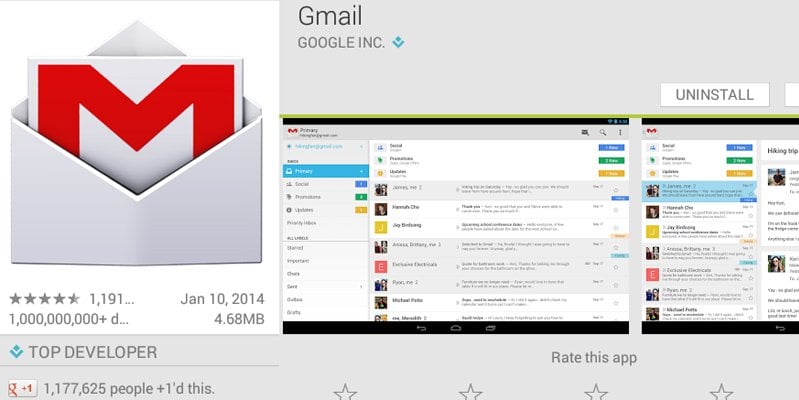 While there are close to a million apps on the Google Play Store, only a fraction of them actually land on more than a few hundred devices. But there's one app that has beat all past record and managed to cross a staggering one billion downloads. And it's none other than Google's own Gmail app.
We have no doubt that Gmail is the most used email client out there. As such, Gmail has become the first app to cross the 1 billion downloads after Google Play Services package, which of course, comes with every certified Android device. And these downloads are unique installs, excluding duplicate installs on the same device. However, not all of these downloads will be active at the present moment, and many of the devices that the app was installed on might be resting in landfills or closed drawers.
Nonetheless, it shows the progress Google and Android have made in the last couple of years and the momentum seems to be carrying on going forward. In case you're among the select few who haven't downloaded the app on your Android device already, you can pick it up from here.
[Source]