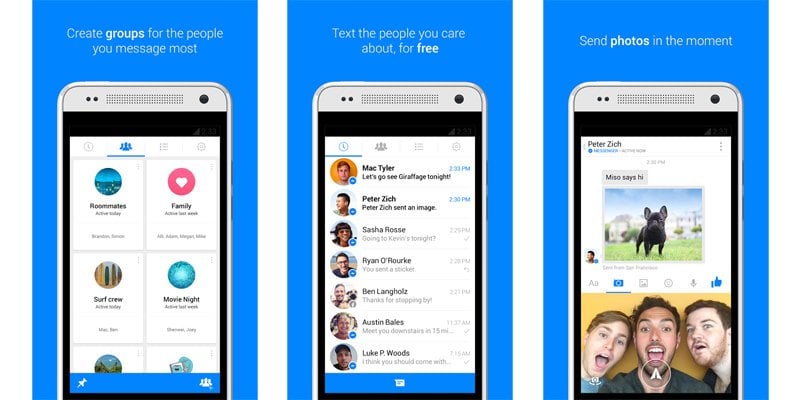 Facebook Messenger has been updated on Android, taking it to version 5.0. The update is more than just regular maintainance and adds a few handy feature to the messenger. Here's the official changelog:
More ways to message: Now it's easier to send photos, voice messages and more
Video: Send videos from your gallery and play them right in the app. (Works on Android 4.3 and up. We'll continue to improve video and bring it to more phones.)
Instant photo sharing: Take a photo and send it in just one tap.
Stickers shortcuts: When someone sends you a sticker, press and hold down on it to get the pack.
Faster search: Just enter the names of people and groups
The app gets a new option to take photograph from within the app and share it with your Facebook Friends. A new camera icon is placed above the keyboard that triggers the camera. Users can still view the conversation while taking the photograph. Unfortunately, you can't edit or discard a photo, once clicked. Sending photos from the phone's memory is still an option, although it's been made easier with the latest update. The app also allows users to send and play videos from within the app, something which was unavailable earlier.
You can pick the app for free on the Play Store here.