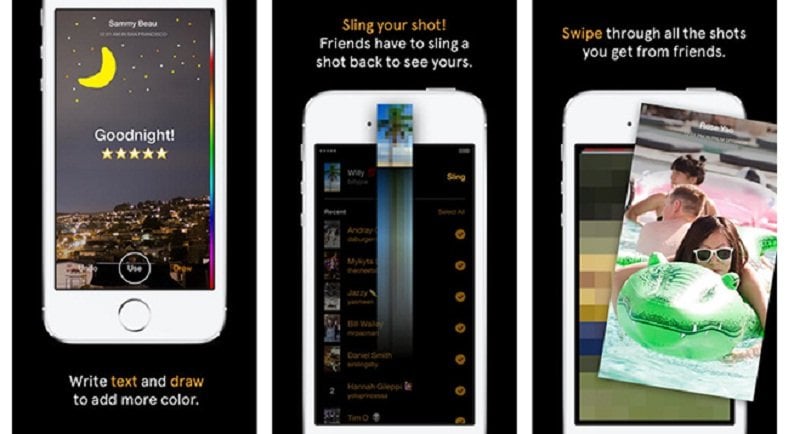 The idea behind Snapchat has gained quite some popularity. We've seen Apple borrow the self destruct nature of Snapchat messages on iMessage. Facebook too announced a Snapchat competitor some time back called Slingshot after talks to acquire Snapchat in a deal worth $3 billion failed. It seems like Facebook jumped the ship on that app since it got published on the Apple App Store before it was intended to. Naturally, it was pulled down as soon as the Facebook engineers realized their mistake.
Similar to Snapchat, Slingshot allows users to send messages, photos and videos that self destruct once seen by the recipient. Just like Snapchat, you can add captions to these photos too. However, unlike Snapchat, users will need to "Sling" a "Shot" before being able to unlock a message. That means you'll have to send something back to the other user before being able to read his message. It's probably being done to encourage users to use the app more proactively.
Facebook has since confirmed the "accidental" launch of the app and has disclosed that the app is being developed by Creative Labs, the team behind Paper, Facebook's new reading app. Expect Slingshot to hit the App Store later this month. If all goes well, we might see it on other platforms too.
[via]