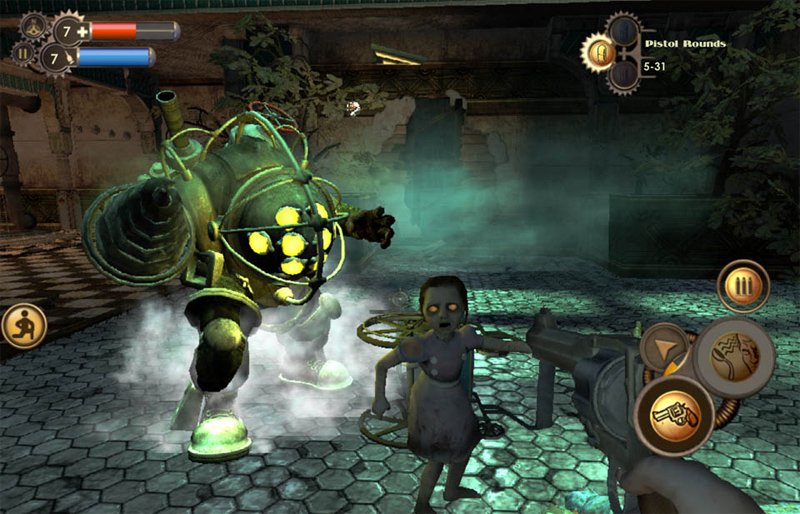 Back when Bioshock was announced for iOS, we were excited to know about the pricing and availability of the game. The wait is over and Bioshock is available on the Apple App Store for $14.99.
The game is a full port of the original that was released on last gen consoles and PC back in 2007. Although, to make the game run on the "less powerful" hardware, the developers had to scale down the graphic a bit (admittedly, it doesn't look very pretty). Also, this had to be done to comply with Apple's policy of 2GB being the maximum file size that can be downloaded through the App Store. Developed by 2K China, the game works with both on screen controls and a Bluetooth controller.
You can play the classic on iPhone 5s, iPhone 5c, iPhone 5, iPad Air, iPad 4, and iPad mini 2. There's no word on whether an Android port will be coming later or not.