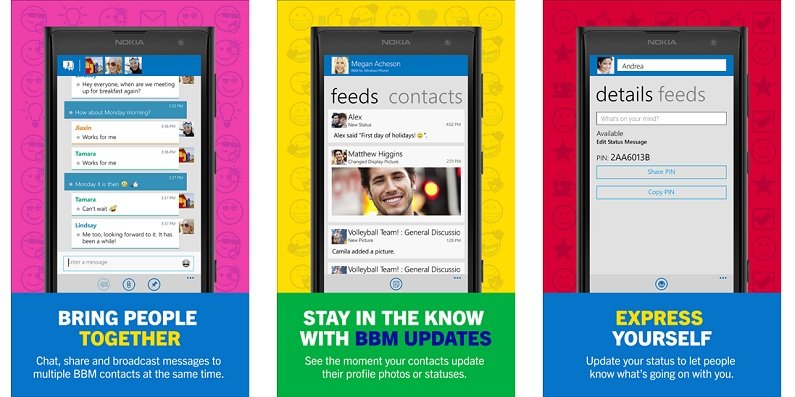 A month after BlackBerry introduced Message Retraction and Times Messages feature on BBM for iOS and Android, the features are now rolling out to the Windows Phone version of the app.
Changelog for version 2.0.0.14:
Stickers: Stickers are a great way to add some more fun to your BBM chats. Not all sticker packs listed are available to beta, but we have a few specific freebies for you to use in your testing:
Gilbert's Tale
CosCat
BBM Characters
BBM things you do
Say it with flowers
BBM Stickers
Timed Messages: Set how long contacts have access to messages and pictures shared in a chat.
Message Retraction: 'Retract' a message to remove it from your BBM chat.
Fixes: This new version is fully loaded with many great fixes for some of the most reported concerns:
BBM crashes when tapping on a profile on HTC devices
BBM is slow to launch
BBM stuck on set-up screen on Nokia devices
Retract Message tooltip does not appear even after exchanging a few messages.
Message Retraction allows users to recall a sent message. Messages that can be recalled must be in a one-on-one conversation and should not contain any images. On the other hand, Timed Messages are similar to those sent on Snapchat, just that the sender can choose how long the message can remain on the recipient's phone. Users will also be notified if the recipient of the message tries to take a screenshot of such a message. Both these features are free for now, but BlackBerry plans to charge for them in the future.
Besides these two changes, the update adds new stickers and a couple of bug fixes and improvements. Grab BBM for free from the Windows Phone Store link below.