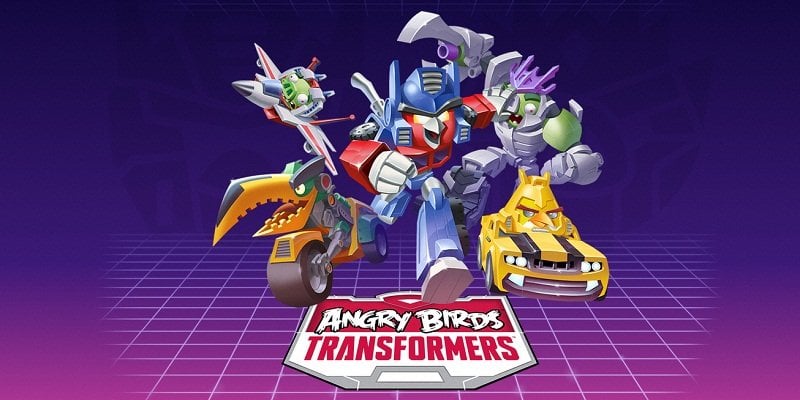 Rovio's latest game in the Angry Birds series, Angry Birds: Transformers has landed in the Play Store after staying exclusive in the Apple App Store for over two weeks.
Angry Birds Transformers is a tie up between Rovio and Hasbro and features licensed characters from the 80's cartoon series. Unlike the sling shot action that we've become accustomed to seeing in the Angry Birds game, the tenth installment in the Angry Birds series is a side scrolling shoot 'em up game prompting you to shoot at tons of enemies and background structures. You'll be in the boots of the birds again, although they've been somehow transformed into Autobirds, and will fighting their larch nemesis Decepihogs (like Decepticons only smellier). Instead of directly engaging with the Deceptihogs, the game promotes you to take down the environment instead and wreak havoc on the robotic pigs.
However, the biggest let down with Angry Birds Decepticons is its freemium model. More often than not, the game will encourage you to spend real cash to buy diamonds (the in-game currency) for unlocking new levels, upgrading characters, replaying failed levels and evading waiting times.It even promotes you to buy actual toys from Hasbro that can then be used to call help within the game by placing these toys in front of your phone or tablet's camera.
If you still plan to get the game, you can download Angry Birds Transformers for free from the store link below.
Angry Birds: Transformers – Play Store