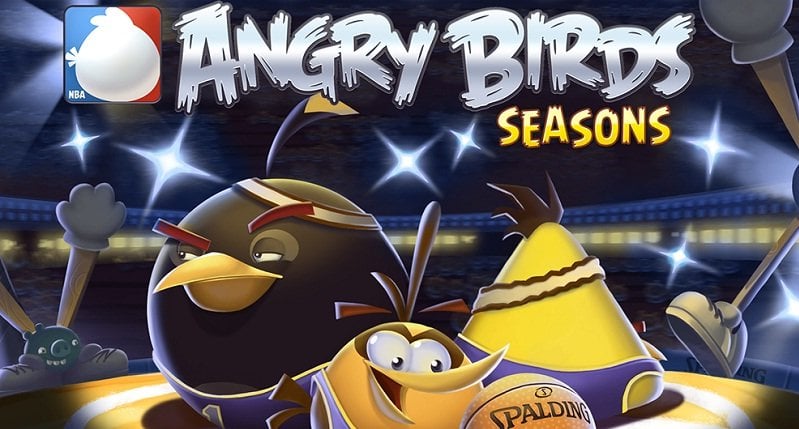 Angry Birds Seasons has been given a hefty update by Rovio, featuring new NFL levels. The deal was struck between Rovio, NFL and Spalding and the update showcases enough of both of them  in the new levels.
Angry Birds Seasons get 15 new 'ballin' levels' and a $4.95 pass pays tribute to 30 NFL teams by adding a level for each of them. This isn't the first time Rovio has struck such a deal with some popular franchise for its Angry Birds series, but as long as it keeps the now 5 year old series fresh, we don't mind. The update is available on Android and iOS and is yet to make its way on to the Windows Phone Store.
Changelog:
15 ALL NEW NBA THEMED LEVELS! Hit the court with the Angry Birds – it's time to go pig or go home!
30 TEAM LEVELS! Buy the NBA Pass and unlock one level for every NBA team!
NEW POWER-UP: SHOCKWAVE! Harness Bomb's Shockwave power and do massive damage!
LEVEL FAILED – OR IS IT? Out of birds? No problem! Use the Shockwave for one last chance at completing a tricky level!
Excited? Check out the trailer below.
Angry Birds: Season – Play Store