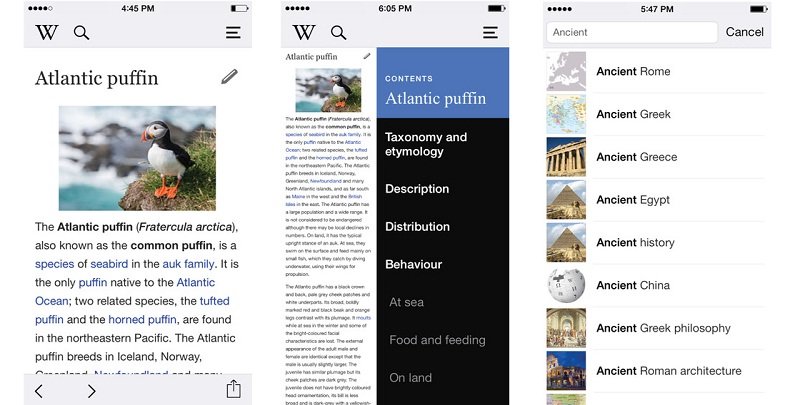 Updates are usually known for bringing subtle changes and new features. However, that is not the case with the latest update for the Wikipedia app on iOS that brings the version to 4.0. The app has been built entirely again from scratch. Here's what the new version of the app offers:
Total overhaul of app design. Complete native rewrite, faster than ever before!
Table of contents sidebar. Navigate around articles quickly and easily.
Editing. Logged in or logged out, you can now edit Wikipedia from the app.
Localization and internationalization support. More localization tweaks coming soon!
The not only looks better but is also faster. It gets a new contents sidebar that allows to navigate easily. Users will also be able to edit information on Wikipedia through the app. Then it also gets localization and internationalization support, with more localization tweaks to be added in the future.
Grab the new Wikipedia app on the AppStore here.