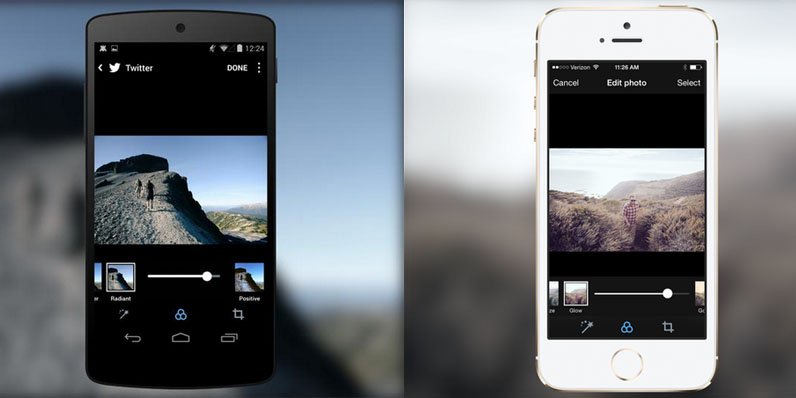 It's been two years since Twitter first introduced filters for photos and now the micro blogging website is taking a leaf out of Instagram. The clumsy 3×3 grid display has been replaced by a row of adjustable filters. Tapping on these filters allows you to change their intensity and get the best possible image.
Earlier, trying to add a filter to an image on Twitter opened up 9 thumbnails on the screen with a preview of each filter in these thumbnails. The new filters aren't all that different from Instagram ones. You can choose from Radiant, Positive, Warm, Breeze, Glow, Golden, Fame and Stark.
The new design is certainly welcome, but it seems to have been copied exactly from Instagram, which is kind of disappointing. The update is ready to be downloaded on Android and iOS. Windows Phone users have unfortunately been kept in the dark. Download the app from the source links below.
[Source]