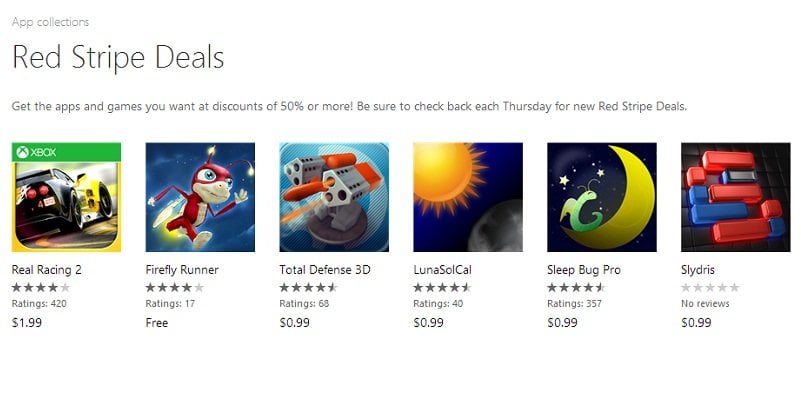 This week's Red Stripe Deals on Windows Phone includes an Xbox Live title along with some lesser known ones. Here's the list:
Test your racing prowess on a 16 car grid against highly skilled AI drivers – or battle it out against other racers over WiFi. Select from 30 officially licensed cars including the 2010 Ford Shelby Mustang GT500, 2010 Nissan GT-R (R35), 2012 McLaren MP4-12C, and more.
Firefly Runner is an action packed, free-running adventure set on the stunningly beautiful yet treacherous Firefly Island.
This state of the art strategy will unleash a cascade of new RTS and RPG features as you drown in the intensive battles across the unknown universe!
Calculate times of sunrise, sunset, moonrise, moonset and more for your location at any given date.
Sleep Bug Pro is an ambient sound mixer that produces a variety of scenes and music with random sound effects. The built-in sound generator creates a realistic listening experience to help calm a busy mind and is perfect for adults, children, and babies who are having trouble sleeping.
Slydris is a unique and engaging puzzle game with a simple premise but deceptively deep gameplay.