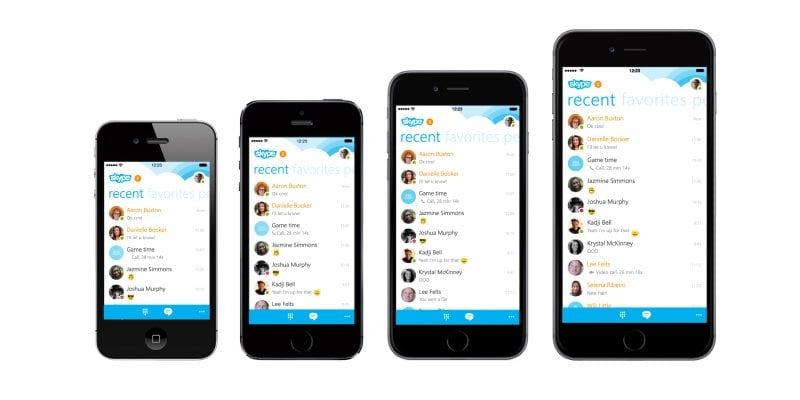 Skype has received an update on iOS, taking it to version 5.9. The update brings a couple of improvements to the calling features and adds the pre-release program for iOS. It's something similar to a beta program, where users who've signed up will get early access to newer versions of Skype for iOS. Like any other beta program, there are a limited number of seats that will be served on first come first serve basis. Beta testers will have the chance to give feedback to the Skype team.
Besides this, the update also adds smart dialing. This means that whenever you start dialing a number on the Skype dialer, the app will automatically start making relevant suggestions. Of course, it's nothing new and we've seen this elsewhere for years now.
Chat picker has been updated too,making starting conversations easier. Once you've chosen who you want to talk to, tap the phone or video icon at the top to start your call.
The latest version of Skype can be picked from the store link below.