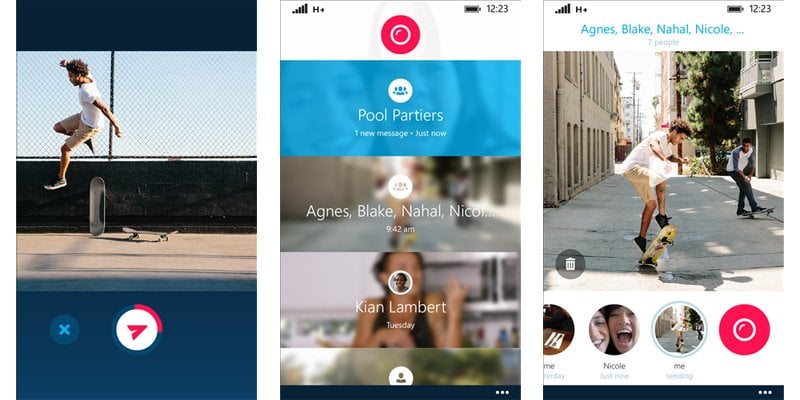 Sure, there are tons of options to chose from when it comes to instant messengers, but what about video messengers? You heard it right, a messenger that allows users to share short videos instead of text? Well, there is one now that we know of thanks to Skype. The company has launched a new app called Qik, which allows users to share short clips with friends or groups. Of course, this isn't something totally fresh or out of the box, we've seen other messengers try this already. However, Qik has been tailored to only share videos, so it's not anything like other services.
The app uses your phone book to find other friends who're using the service and manages to look somewhat like Skype. You can either record videos from within the app, or send pre recorded ones. You can also pre-record up to 12 small videos of up to 5 seconds that get stored as gifs. These can later be used as a substitute for smileys within the app. Also, your messages that you wish to delete group get deleted on other user's phones in the group as well and if not, they automatically expire after two weeks.
It remains to be seen how popular Qik actually becomes, we've seen the likes of Slingshot come and go and they didn't make much of an impact. You can grab Qik for free at the links below.