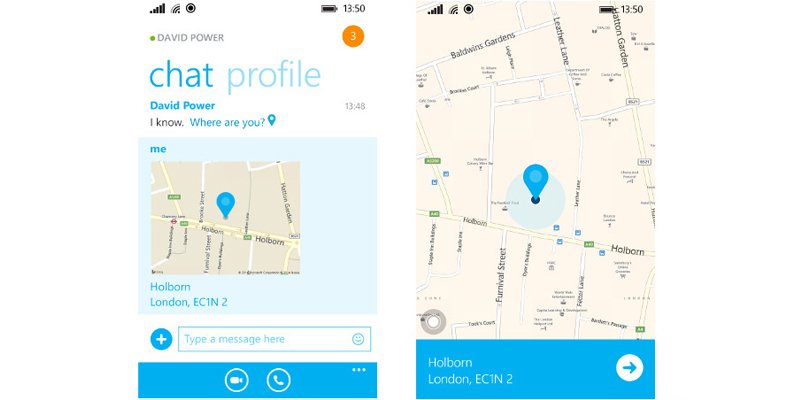 A new update to Skype for Windows Phone has been pushed by Microsoft, taking the version number to 2.22. The update adds a handful of new features including the ability to share your location with your friends. It's not much different from the location sharing feature seen on WhatsApp. Here's the full changelog for the update:
Location Sharing- Click the '+' icon in a chat and select 'share location' to share your location with the people in your conversation
Save Picture – To save a photo: tap the image to enlarge it, then tap for more menu options and select 'save photo'
Notification Controls for Individual Conversations – In a chat, tap for more options and select 'notifications'. Here you can choose to turn notifications for that conversation on or off, so you're only notified about incoming messages if you want to be.
Besides the ability to share location, the update also lets you store images sent over Skype to Camera Roll. Also, you can toggle notifications for each conversation.
With recent updates, Skype is trying to become more like the other instant messengers available in the market. And why shouldn't it? They're popular and can be sold for a lot of money.
[via]